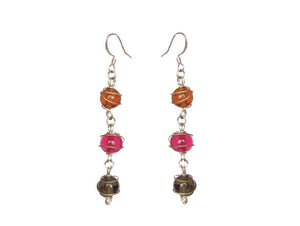 Spiral Glass Stunner- Triple
Description: triple multi-faceted colored glass ball wrapped in intricate silver wire. Simple glass can be worn on any occasion. Colors may differ from picture. 
SLJ selects glass colors so you are surprised at the door. A stunner in the light.
Approximate Dimensions: 2.5" long; silver fish hook or studs.