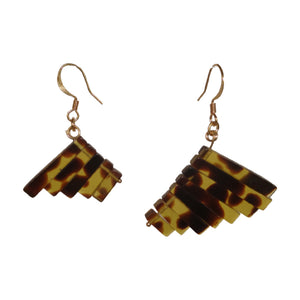 Leopard Jasper Mismatch Earrings
Description: designed graduated pieces of tiger's eye focal print fans dangle from gold chain designs. Earrings are mismatched in length for an artistic point of view.
A universal sexy accessory that can go from day to evening. Mismatch is in!
Weight: Light
Approximate Dimensions:  2" long earrings; gold fish hook closure.