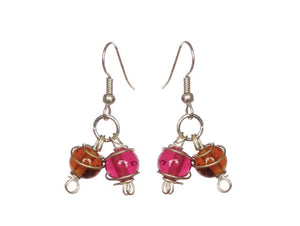 Dancing Spiral Glass Stunner Earrings - Double
Description: double multi-faceted colored glass ball wrapped in intricate silver wire positioned side by side. Simple glass can be worn on any occasion.
SLJ will surprise you and select colors for you. A stunner in the light.
Approximate Dimensions: 1.5" long; silver fish hook or studs.